Leo's back! Back again!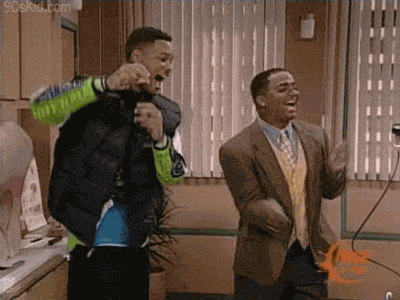 It's been a hot minute since I did one of these (or really posted at all, or read something, or… you get the point). But I am back! (For the time being. We'll see how long this lasts.)
Top Ten Tuesday is no longer hosted by The Broke and the Bookish because they are shutting down. 😦 Bye. I'll miss them. However, it still lives on That Artsy Reader Girl, so I'll be doing one of these posts every once in a while.
Today's theme is bookish resolutions because it's the new year (I don't like this) and people make resolutions (bad, sets you up for disappointment). I'm not actually doing ten, but we're going with the name anyway. Personally, I believe that New Year's resolutions are dumb because if you actually want to get something done you need to constantly re-resolution (like me and the stop-and-go nature of this blog) and accept that failure is inevitable, but not necessarily permanent, but we're not asking my opinion. We're just doing the tag.
My Goodreads reading goal for this year is 80 books. Last year it was 100 books, but I only read 82, so I'm being more realistic this year. (Okay, that's a lie. My goal is still 100, but my official Goodreads goal is 80 so I don't look like a failure if I don't meet it. I totally don't have any self-esteem issues at all.)
Another major resolution/goal I have is to review every book I read that I didn't have to read for school. We'll see how that goes, because I am lazy and naps are a thing. So far, I have read three books and reviewed two of them, but the other one was a school book and the reason I added the addendum that I don't have to review school books. Best work ethic, my friends.
I also want to blog more! I have no idea what that will look like and it's probably a good idea to set definite goals instead of nebulous ones like "blog more", but d'you know what I don't have? An ounce of sense! So I'm not doing that.
My final goal is to FUCKING FINISH MY MONSTER MANUSCRIPT! I am 60, 109 words in and I have been SO BAD at just sitting down and getting words down. This is the one goal that I actually want to be serious about. It also ties into working on self-discipline and work ethic, which is really something I want to develop this year.
Anyway, how's your 2018 going so far? Good? Bad? Exactly like 2017 but you keep on accidentally putting the wrong year when you write the date? What are your bookish resolutions? Do you wish resolutions would vanish? (Are we kindred spirits?)