Seventeen-year-old Alice and her mother have spent most of Alice's life on the road, always a step ahead of the uncanny bad luck biting at their heels. But when Alice's grandmother, the reclusive author of a cult-classic book of pitch-dark fairy tales, dies alone on her estate, the Hazel Wood, Alice learns how bad her luck can really get: her mother is stolen away―by a figure who claims to come from the Hinterland, the cruel supernatural world where her grandmother's stories are set. Alice's only lead is the message her mother left behind: "Stay away from the Hazel Wood."

Alice has long steered clear of her grandmother's cultish fans. But now she has no choice but to ally with classmate Ellery Finch, a Hinterland superfan who may have his own reasons for wanting to help her. To retrieve her mother, Alice must venture first to the Hazel Wood, then into the world where her grandmother's tales began―and where she might find out how her own story went so wrong.
Is this cover not amazing, though? Ugh, I wish all books could be this beautiful.
This book is the definition of a mixed bag. There are a lot of things that I loved – the fairytales, the ambiance, and, especially, the writing – but there were also a lot of elements that really disappointed me, especially considering that most of those were in the second half of the book, and I had really enjoyed the first.
Let's start with my absolute favourite thing about this book: the writing. Man, Melissa Albert can write. Unfortunately I read this as a library e-book and have since returned it, so I can't pull quotes, but trust me. I also liked how she didn't shy away from using swear words in the narration, and wove in all these subtle pop culture references. It gave Alice's voice just the right amount of edge, while still being poetic and amazing. Her writing is perfect for this eerie story about fairytales, lyrical and evocative without being too purple. It's just… *chef's kiss*.
"Every time we left a place, I felt the things that happened there being wiped clean, till all that was left was Ella, our fights and our talks and our winding roads. I wrote down dates and places in the corners of my books, and lost them along the way."
And the writing goes hand-in-hand with the atmosphere she creates. Which is amazing. Just with the narration, she manages to imbue the story with this other-worldliness verging on magical realism, so when fairytale characters start coming to life, it feels like of coursethey would come to life. I especially liked this in the slow, New York City-set first half, where there was just this perfect sense of something coming, brewing just under the surface. Even when the plot was a little confusing, I kept going just because the atmosphere was so good.
Unfortunately, I felt that the second half was a lot messier. A lot of my specific criticisms are pretty spoiler-y, so I'm just going to give you the general gist of it: despite a cool dreamlike atmosphere, it was too rushed for me to be emotionally invested in what was going on (or for me to sometimes even figure out what was going on), part of the resolution felt like a deus ex machina, the dénouement felt way too sudden, and my ship didn't sail.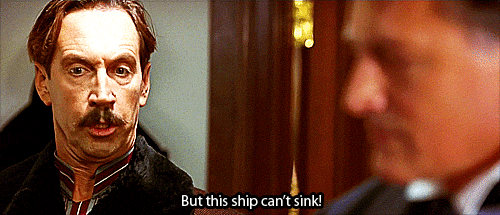 The fairytales were amazing, though. Just the perfect balance of creepy and otherworldly paired with Melissa Albert's writing had me wishing we were getting a The Language of Thorns/Tales of the Peculiar/Tales of Beedle the Bard type real-world version of Tales from the Hinterland, because I would read the shit out of that
This book had a lot of promise and, sometimes, it lived up to that. The writing was beautiful, the atmosphere was on-point, and the fairytales were amazing. Where it fell short was really in plotting and pacing, and I think, with more time, Melissa Albert could write some really amazing stuff. While this might not be the best book I've ever read, I still found it very enjoyable, and I'm definitely going to be keeping an eye on Melissa Albert in the future. I think there could be some great things coming from her.
Verdict: worth borrowing from the library
Have you read The Hazel Wood? What did you think? What is your favourite collection of fictional fairy tales? (Mine is The Language of Thorns) Real-life fairytales?