My spring TBR is pretty hefty. Overdrive suddenly showered me with a bunch of books, I've still got some physical books to read, and I need to read about Napoleon for school. Fun!
Top Ten Tuesday is a weekly bookish tag hosted by Jana @ That Artsy Reader Girl. You can find more information here.
Category 1: Overdrive Books
I have four library books waiting for my eyeballs on Overdrive. (It used to be five, but I just finished
one. Yay me!) The first one is Jason Reynolds' Long Way Down.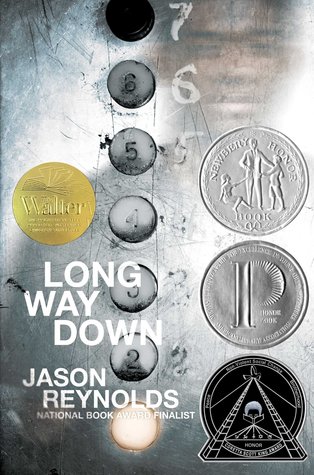 I don't know much on what this is about, but I've heard it's prose, it's super good, and I have never heard anything bad about a Jason Reynolds book, so I'm excited.
The second is Cruel Beauty  by Rosamund Hodge. 
I've just been in the mood for dark, romance-heavy fantasies, and I love Beauty and the Beast retellings, so this sounds right up my alley.
There's also Gunslinger Girl by Lindsay Ely. 
This one is all because of the cover. I love Western movies, but I always find the female characters lacking. I am a little skeptical because this is set in the future, but I am more than willing to be pleasantly surprised. Let the shooting begin!
Finally on Overdrive, I've got Red Rising by Pierce Brown. 
This is SO HYPED, but I'm trying to keep my expectations low, just in case. I've heard great things about it, although I'm not as excited for it as I feel I should be. (I just feel like a thousand recent books have been reviewed where someone says the caste system is "just like Red Rising", so it feels a little tired already.") Still, the hype train is real and there's a sequel series coming out, so I feel like I should pick this up.
Other Books
There are a few I've bought that I need to get to, as well as some I'd like to buy.
Overdrive comes first, since there's a time limit for those, but, as soon as all my Overdrive books are read, I'm going straight to The Cruel Prince by Holly Black.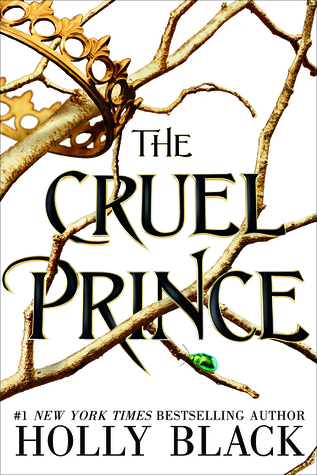 This will not be my first fairy book of the year, which is surprising, considering I find the whole idea of fairies as sexy hilarious, but everyone has been flailing about how good The Cruel Prince is, and I'm also way more open to evil trickster fairies than hottie sex god fairies, so I'm pumped.
I also desperately need to read Purple Hearts by Michael Grant.
This is the final book in the criminally underhyped Front Lines trilogy about an alternate history where women fought in the American army in World War 2, and it's amazing. My brother has already read this book and says its amazing, so I need need need to not let him down and read this. (Although my brother's judgement isn't always that great. He almost killed himself skiing last Sunday because he thought a black diamond run was something you should do your second time skiing. He's such an idiot and I'm so glad he's okay.)
As well, I need (and have needed since it sold) Children of Blood and Bone by Tomi Adeyemi. 
1. This sold for so much money, so it must be good. 2. It sounds completely unlike any fantasy I've ever read. (WHERE HAVE YOU HEARD NIGERIAN-INSPIRED FANTASY BEFORE? nowhere, that's where and I need this) 3. It has suuuuch a cooool title. As somebody who cannot title anything, I am in awe.
The other book I desperately need and yet do not have (why? does the universe? torture me?) is Obsidio by Amie Kaufman and Jay Kristoff.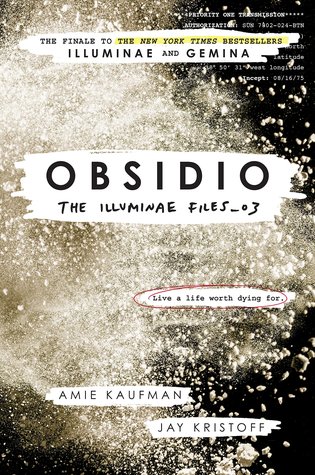 This is another final book in a series, the Illuminae files, and it's like sci-fi found footage. (I don't know how else to describe it. There are chat transcripts and blueprints and all sorts of cool stuff.) And it's so fast-paced and high-octane and readable. Need.
Napoleon Books
Finally, there are the Napoleon books. Two of them, which round out my TTT perfectly. The first is simply called Napoléon. It's a small biography by a guy named Paul Johnson and I have the French edition as translated by François Tétreau. I also have Napoleon: A Political Life by Steven Englund (in English). Both are for a school project. I am not nearly as excited about these as the other ones.
What books are on your spring TBR? Have you figured out a way to moderate how many books you get at once on Overdrive? And do you have any useful Napoleon facts I could use in my project?