I'm sorry! I'm sorry! It's not Tuesday, but at least the alliteration is still there! (Although I'm actually writing this on Wednesday, but deal with it.) My life has just been very interesting over the past weekend (which is usually when I write by TTT posts), so I've been behind. (I swear, I'm living in a teen comedy right now. It's something.)
But better late than never. Top Ten Tuesday is hosted at That Artsy Reader Girl, and this week we were given a freebie prompt. As in, do whatever you like. And when I read that, I just kind of sat back and went:
Because I knew, I KNEW that I was going to have a super hard time thinking up a topic. And I was right! I did! Until I was talking to my little brother about books and trying to get him to read more of them.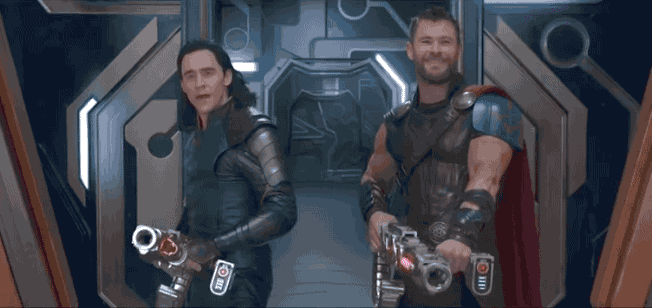 (Accurate representation of my brother and I. Despite being the older one, I am somehow the snarky, lazy one and he's the one who's athletic and tall and not cynical. I don't know how this happened.)
ANYWAY, in addition to yelling into his face what books he should read, I'm going to yell them at the interwebs too. Who knows? Maybe you, too, have a dumb annoying brother who you need to read more books because talking with him is the best and this is useful for you, too. I'm just going to write about each book like I'm pitching it to him. All the covers are the covers of the editions we have in our house, because I'm hoping he'll actually follow my advice and go read them.
Hey, dipshit.
You know how you're always making dumb jokes? Well, why haven't you read a Douglas Adams book yet? It's literally your sense of humour. Everything is random and weird and hilarious and somehow also political commentary. You'd love it. I've literally got one book with all the Hitchhiker's Guide to the Galaxy novels bound up in my room. Borrow it and laugh, you little punk.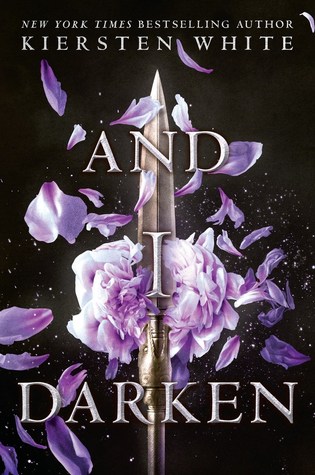 When you're done that, read And I Darken by Kiersten White. You know how you loved alternate history in Soldier Girls? Yeah? Yeah? Well, there are other kinds of alternate history, too. This one's about Vlad the Impaler. Vlad the Impaler. Read it and thank me, stupid-face.
Also, you know how you hate yourself and enjoy reading World War One-set novels that rip out your heart, set it on fire, and leave it for dead in No-Man's-Land? Boy, have I got a book for you. It's called The Wars, it's by Timothy Findley. It's by a Canadian about a Canadian and, hey, guess what! You're Canadian too! And it will make you cry. And, yes, I know you cry. I saw you crying at the end of The Book Thief. You will cry again. And you'll like it, goddammit. (TW: rape)
Also, you know how you think you're a little shit who can outsmart everyone else? Do you know who actually is a little shit who can outsmart everyone else? Locke Lamora is, dumbass. He's like you, but better, because I'm not related to him. So read the book about him. It's even got his name in the title, so it shouldn't be hard to remember.
And you know how you like Sherlock? And we can both agree that season four was a travesty which Moffat and Gatiss should apologize to humanity for? Well, do you know who didn't make a dumb season four? Sir Arthur Conan Doyle. He's got books on books of Sherlock-y awesomeness, and, yes Sherlock Holmes the book character speaks exactly like Sherlock Holmes the Benedict Cumberbatch character does. Thank me later.
Other things I know you love are Hamilton, history, and being a know-it-all. So why not combine them and finally read the book that started it all: Ron Chernow's Hamilton. Now, you know that, unlike you, books don't tend to make me cry. But hear this, brother mine: I cried! I cried at the end of this book! And it's a nonfiction book! Brother mine, that should tell you something.
And, once you're done that, I literally own the Hamiltome! I own it! It's in my room! Why haven't you picked it up? Ugh.
Next, another hilarious book in the vein of Douglas Adams: Neil Gaiman and Terry Pratchett's Good Omens. Remember that short play I wrote and directed and you dutifully loved? Remember all those times we've made jokes about angels and demons that would probably get us burned at the stake at medieval times? Imagine all of that, but a full book of it. It's got the end of the world. It's got the Antichrist. (Which, surprisingly, is not you.) Also, David Tennant is going to be in the TV adaptation, and we both know that David Tennant is a gift to mankind.
Now, I know this is nine, not ten, but that doesn't matter. And, in fact, I'm not going to end with me offering to lend you an excellent book. (Or excellent books. And you should take me up on all those offers.) Actually, I'm going to… ask you to lend me a book? Could I please borrow your copy of Born A Crime by Trevor Noah? You've talked a lot about it and it sounds really good and you made me watch a bunch of his standup and it was hilarious, so… could I? Thanks.
Do you have a sibling? Are they a reader? Do you wish they would be? What book do you keep on pushing on them but they just won't read?