Hi, it's me, your friendly neighbourhood hermit, hence why you have not seen me for ages and ages!
Specifically, I'm talking about on this blog. I have been interacting with real, alive people in normal human life, but if you've seen me there, I'd like to know why you're stalking random people from the internet and, also, what did you think about my lipstick colour yesterday? (I'm not sure if I was pulling it off.)
Anyway, this is going to be a bit of a monthly wrap-up (but for multiple months) rolled together with a few short books reviews (disclaimer: I have not been reading a lot), so if that's your thing, read on!
Book Reviews
In the past month or so I have read around 4.5 books. (I'll explain the 0.5.) The last book I finished that was not a re-read I finished on June 6th. Yeah. It's been a while.
The first book I want to talk about is Shadowsong by S. Jae-Jones. I read Wintersong, the first book in this duology, back in March and enjoyed it much more than I was expecting to. However, I did not like Shadowsong nearly as much. It wasn't terrible by any means, but I just didn't get sucked in the way I did for the first book. The plot was pretty thin, which meant that there was a lot of momentum lacking in many scenes. It mostly revolved around the Goblin King not having a bride and Liesl kept on having to go to different places. (Bear with me, it's been a while since I read this.) Really, I feel like this series could have been one book, with the events of this volume comprising the last fifty to a hundred pages of it. That being said, I'm still interested in what S. Jae-Jones is going to write next and will probably pick it up and stand by my opinion that the first book is a lot of fun.
Verdict: skip it
After Shadowsong, I read the entire Mistborn trilogy at the recommendation of a friend. The first book was a re-read, but the second and third books were not. (I did post a review for the final book.) The story follows Vin, a street urchin in a world where the rich have powers and the poor choke on the ash that falls from the sky. Vin's life will short and unremarkable – or it would have been if she hadn't discovered she had impossible powers that could upend the very nature of her world.
I really enjoyed getting into this series again. The worldbuilding is so unique and I've never seen anything quite like the magic system. (They swallow metals for magic!) There were one or two occasions when had a little trouble connecting with the characters, but I didn't care because there was so much page-flipping, edge-of-my-seat action. And the end of literally every book had me staring blankly at a wall, my mind exploded because I did not see any of that coming and holy shit what happens now. I can't wait to read the sequel trilogy.
Verdict: buy it
The 0.5 of a book I mentioned was because I DNFed (did not finish) Prince of Thorns by Mark Lawrence. For the record, I basically never DNF books but I had to with this one. I had been trying to read it for over a month and only got 41% of the way in. It was also a library book I got from Overdrive and I had to go back on the waitlist once for it and I just don't care enough to do it again. Prince of Thorns is supposed to be this super dark, twisted, violent, gritty fantasy WHICH IS MY JAM, SON. Except when I read it, I was sooooo bored. I felt like the character's entire personality was narrating about how evil and twisted he is and that was just dull. (I wrote more on Goodreads here, if you're interested.) Maybe it's just because I'm in a reading slump. Maybe I'll come back to this one and love it. But, for the moment, I just don't care about it.
Verdict: skip it
Wrap-Up/Life Updates
My Life
The last month has been a whirlwind. I directed a fifty-minute play for drama class. It was very, very stressful (we almost destroyed the stage) (literally) (because we had bathtubs full of water as part of the set), but, at the end of the day, I couldn't be prouder of our cast and crew and I'm so glad I was able to direct it.
There were also exams and planning for prom because HOLY SHIT YOU GUYS I'M GRADUATING HIGH SCHOOL ON FRIDAY. This does not feel real. I am in complete denial. How is prom tomorrow? AAAHHHH!
(Also, I've you remember my Napoleon project, I'm happy to announce I got an A.)
High school has been a roller coaster. There's been ups, there's been downs but I'm going to miss all my friends and some of the teachers so much.
And to add to the SHEER INSANITY OF THIS SITUATION, I changed my mind on where I was going to university after the deadline for when I was supposed to accept my offer of admission. The prospect of staying in my home town for the next four years of my life was making me really miserable. Luckily, the good folks at the university where I am now going extended the deadline for me, but that means I'm not guaranteed housing and also I'm moving ACROSS AN ENTIRE COUNTRY (and that country is Canada, so that's far) in August ON MY OWN and I don't have a plan for where I'm going to live. But do you know what? I don't even care. I'm so excited! Look out, British Columbia. Here I come.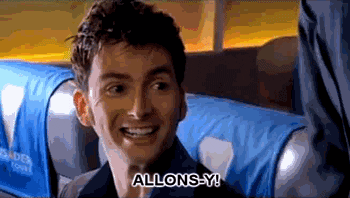 (I'm sorry about all the David Tennant gifs. It just became a theme.) (And, yes, I know I just said that I don't want to go but somehow both of these things are true at the same time.)
On the horizon
What books should you expect to see me reading in the month(s) to come? Well, don't expect any new releases until August! I own too many books and considering that I have to fit everything I want to take with me to university in suitcases for a five hour flight and I still own so many books I haven't read (not counting books I want to reread before I go), I'm not buying any more books until I get to BC.
That doesn't mean I won't be reading, though! (Hopefully. See: reading slump.) I am currently reading Tessa Gratton's The Queens of Innis Lear and it's pretty interesting so far. On Overdrive, Crazy Rich Asians by Kevin Kwan, Renegades by Marissa Meyer, Thunderhead by Neal Shusterman, The Belles by Dhonielle Clayton, and The Kiss Quotient by Helen Hoang all await me.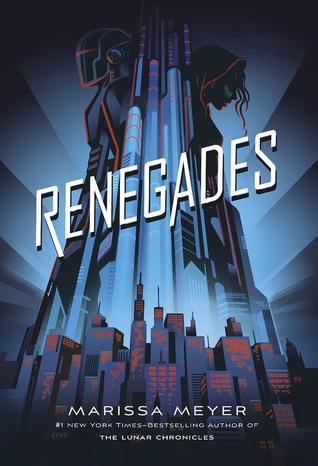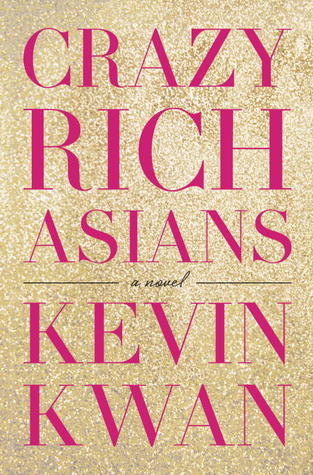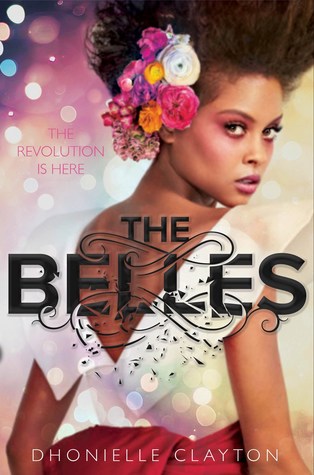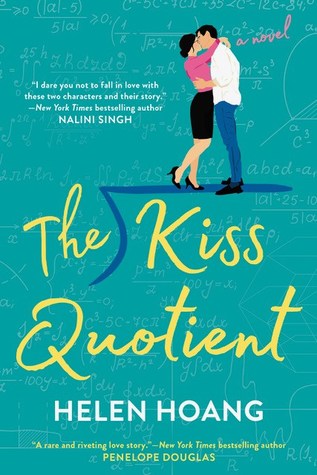 Finally, there are the books I own/friends lent to me. Wonder Woman: Warbringer by Leigh Bardugo, His Majesty's Dragon by Naomi Novik, The Burning Maze by Rick Riordan, Eleanor and Park by Rainbow Rowell, The Shadow of the Wind by Carlos Ruiz Zafón, Emma by Jane Austen, and The Tempest by William Shakespeare all remain on my shelves, unread.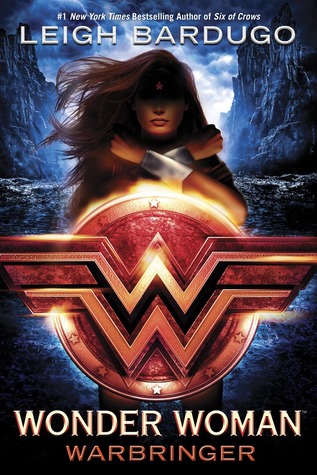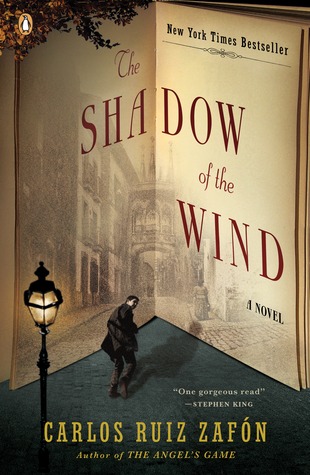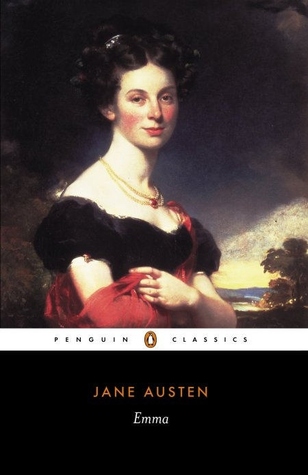 I have no clue how I'm going to do this much reading, so wish me luck. 
Have you read any of the books I've read recently? How do you get yourself out of reading slumps? (Please help me.) Do you have university advice? (I need so much help.)