My Life
Classes are over! But now I have exams and I need to actually manage my time even though I have all these big, empty days that I could use for reading but instead have to use for studying. Ugh. But at least I'm going home soon. And I can play Christmas songs now!
Books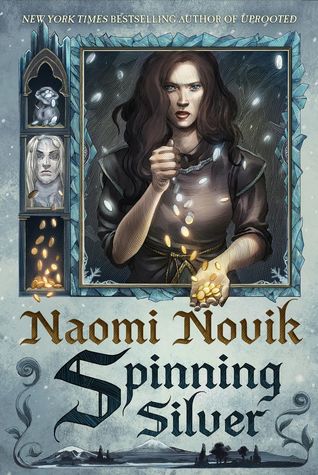 So I thought I didn't read a lot of books this month, but then I looked at Goodreads and I read five, six if you count a Molière play, which is fairly okay. And they were all pretty good! Deathless was the first book I read this month and it was really, really weird, but still really good? But really weird? Escaping From Houdini was definitely my least favourite book of the Stalking Jack the Ripper series so far, partially because it was kind of a circus book, which I don't like, but it also had plenty of Cressworth banter to keep me entertained, so I still enjoyed it. Then I read Roomies, by Christina Lauren, which I didn't post a review here for (oops), but I honestly don't have much to say about it. It's fun and fast-paced and I enjoyed reading it a lot and don't remember much about it. You can find a short Goodreads review here. Then I read Spinning Silver, which was good, even if the POVs confused me sometimes, and Muse of Nightmares, which was Laini Taylor in tip-top form.
TV and Movies
I've been continuing my re-watch of Doctor Who, and I'm now into the Matt Smith era and I'm rediscovering just how fun and joyful Eleven was.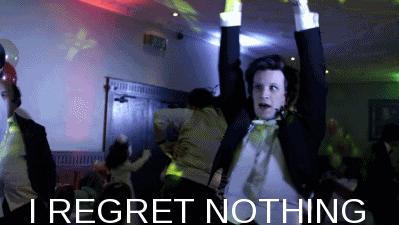 I've also been watching a lot of ballets, including Swan Lake and The Sleeping Beauty, all on YouTube. It turns out there are a ton of ballets on YouTube, which makes me very happy because then I get to watch them.
Finally, I watched Band of Brothers, which just reminded me how much I enjoy war movies, how much I'm glad there's not a war right now, and how much I miss my friends. I remember reading the book back on a canoe trip through Algonquin Park — the coldest, wettest weekend I have ever lived through. Everyone's tents flooded because the rain was coming sideways, mosquitoes were eating us alive, and we spent days huddled under a tarp together, trying to get a fire started so we could have any hot food, but, because of the people there, it was one of the best weekends of my life. The camaraderie and friendship of the men just made me think how lucky I am to be able to have experiences like that and, y'know, not have to worry about someone dying during it.
On the horizon
I'm currently reading A Reaper at the Gates by Sabaa Tahir, so hopefully you'll see a review for that soon enough! Beyond that, my main focus will be studying, although I'm not always great at reading about economics for hours on end, so you might get a couple more reviews here and there. At least I didn't buy more books in November.