Hi, folks! We're pretty far into July so maybe it's about time that I get around to a June wrap up? Just maybe? I don't know? Maybe I should wait five months like I've been tending to do recently? What do you think?
My Life
If you've been following my blog over the last month or so, you might have noticed me mentioning that, um, I kind of had a mental health crisis a few months ago! I was diagnosed with bipolar disorder and have been trying to keep things generally together and then back to normal since then. There was another not-great spot in June but not nearly as majorly bad as before, so hopefully I'm making progress towards learning to live with this.
On the positive side, I spent two weeks in France! I went to Paris and Normandy and the Alps and it was all so beautiful and historic and awesome and don't be surprised if I vanish to go live in Paris now. It was also really cool to be fluent in French and yet have nobody understand me because my French is very Quebecois! So much fun!
some highlights from my trip
Books
Look at all these amazing books I got to read in June! To be fair, two of them were re-reads of books I gave five stars to, but one of them (hello, Locke Lamora) is one of my favourites of all time and somehow I didn't get around to writing a review for it until mid-July of this year? Why am I even allowed to have a blog? (NB: the review should be up by the time this post is up but because I'm dumb I have probably forgotten to come back to link it, so it is out there if you're interested!) American Street, the other re-read, was as beautiful and moving as ever and I'm still crying and hugging it to my chest a month later.
This month I also finally got around to finishing another one of my all-time favourite series, the Every series, with the final instalment, Every Move. If you haven't heard of the series, which, let's be honest, there's a fair chance you haven't, it's an Australian YA retelling/reimagining of Sherlock Holmes and it's a thing of beauty. Sorcery of Thorns was also super fun and a great send-up to bookworms and book lovers. (Hello, a world with sentient magical books? Sign me up.) The only meh spot in the month was To Be Honest. (I know this review isn't up until mid-July but I actually read this in June. Travelling has thrown what little I have that passes for a posting schedule off.) I really, really wanted to like it but the writing style just wasn't for me. (Although can I get a quick cheer for a plus-size model on the cover?)
TV and Movies
I honestly cannot remember what I watched in June. This is what I get for waiting this long to write this post.
However, I can tell you what I've been listening to and what I've been listening to is the Tony-award-winning musical Hadestown. Guys, I'm so obsessed, I need help. It's so good. It's like it was engineered for my crazy brain. The full Original Broadway Cast Recording is still not out but a lot of the tracks are and a lot of the missing ones are on the already-released off-Broadway recording. IT'S SO GOOD.
While Hadestown is a retelling of the story of Orpheus and Eurydice, I'm mostly obsessed with Amber Grey as an alcoholic Persephone and Patrick Page as a industrialist Hades, two gods in a mostly-failed marriage, but
every
part
of
it
is
so
good.
Go listen to Hadestown. This has been a PSA from your local crazy woman oracle.
Blogging
I did a blog post! At this rate, I might actually make one original blog post per month! It was A List of Books That Should Become TV Shows And Here's My Pitch For Each Of Them and I swear to you all if this screenwriting degree works out and I get a job in Hollywood, I will work so hard to make that actually happen. I'm also going to remind you that my analysis of Sarah J Maas post that I'm very proud of is right there because I am shameless in self-promotion and want you to go read everything I've ever put on the internet.
Also, the absolutely spectacular Iris at Hoard of Books made a post for her 2019 Book Blogger Awards and she? mentioned? me?
Look at that! Look at it! I'm criminally underrated!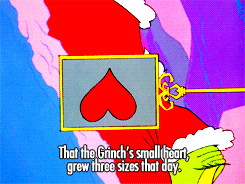 I have SUCH AN ENJOYABLE WRITING STYLE!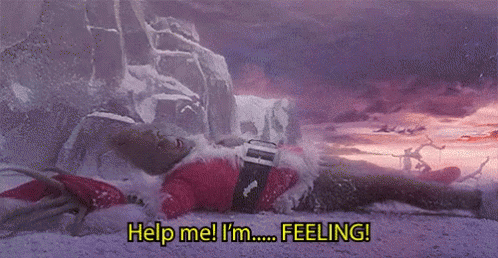 On the Horizon
Seeing as this part of these posts always ends up being me saying I'M GOING TO READ THIS BOOK AND THIS BOOK AND WRITE A POST ABOUT THIS and then I end up doing LITERALLY EVERYTHING THAT'S NOT EXACTLY THAT, I'm just going to say that I will read a single (1) (one) book (un livre) and hope that will counteract the On the Horizon jinx and now I'm going to read ten million books in one month.